As much as I wish I could say that getting clients is easy if you're a talented designer, the truth is that a lot of great designers and their firms tend to stay undiscovered simply because they are putting their energy and attention on things that don't attract new clients. Yes, inspiration boards and social media accounts are fun, and they can turn into design success, but, in order to get there, you must strategically plan your efforts.
Below are four of my go-to tips for creating an intelligent plan that will help your interior design firm build a healthy list of clients. None, of course, result in instant, overnight success. But, they will get a line out your firm's door if you follow them with focus and persistence.
4 Ways to Get Started on the Road to Success
1. Write down who your firm's ideal client is.
In business, this is called your avatar, and it's a critical piece to attracting the right clients to your firm. The more specific you can be (all the way down to what kind of car they drive and what their spouse does for a living), the more helpful this exercise is – and the more clients you'll get because of it. By getting super focused on who your ideal client is, your business will start to speak to them, sometimes even without you knowing it.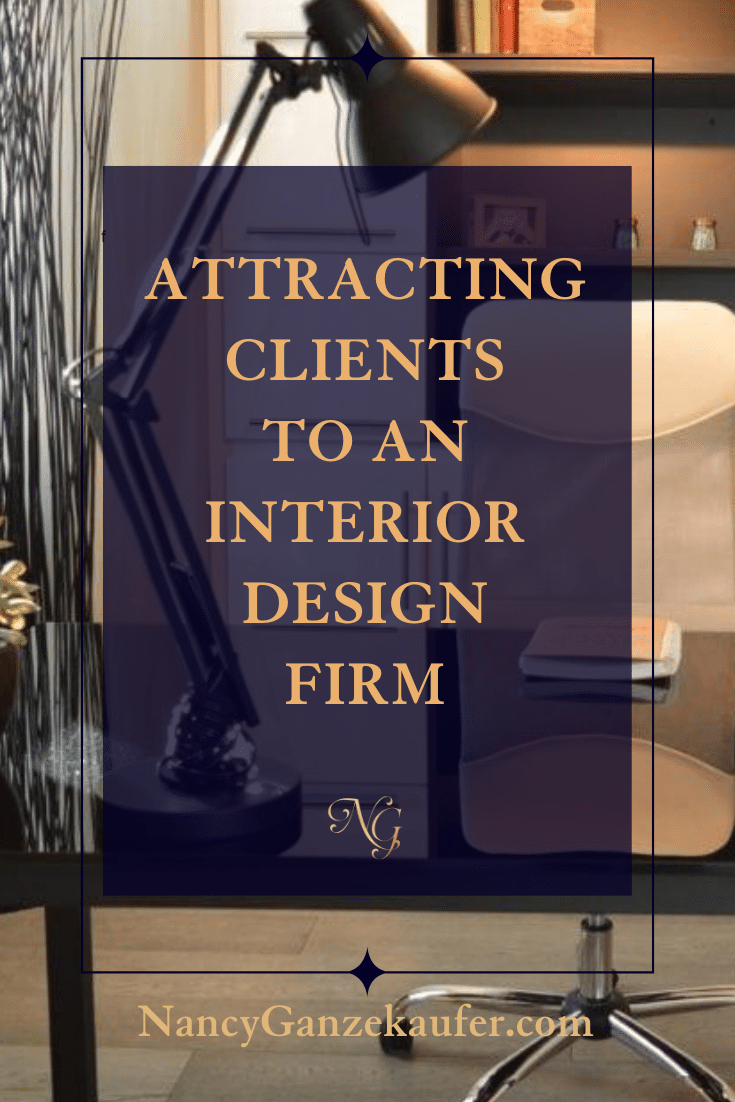 2. Be willing to work for work's sake.
Yes, we all want a big paycheck. And, no, I'm not saying you should work for free. But, it's important to know that when you're starting out business is business. Sometimes making a smart connection through your work can be the tipping point for your firm.
3. Be super clear about what your firm does.
A lot of people don't understand what interior designers do, which means when you're first starting out you'll get a lot of people asking you to do things that aren't really in your wheelhouse. In order to start getting more clients (and ones that will actually grow your firm), you need to make sure you are being very clear and straightforward with what you offer.
4. Go above and beyond with everything you do.
From phone interactions to final work, everything your firm does should be done with sincerity and passion. When you go the extra mile it attracts attention – and this generates word of mouth advertising, which is still the most powerful form of marketing that exists.
When you show up every day to your business, it will grow.
Small steps are still steps and, as long as you're moving forward, the clients will come. And, when they do, they'll be the ones you want.
Growing a Business and need a boost? Sign up for a business strategy call and I'll help you make decisions on the next steps for you and your business.
Hop into my private FB group the Interior Design Business Forum here to get my daily inspiration, lessons, thoughts of the day and let the community help you become an actionable entrepreneur!!