I've heard much chatter celebrating earth-shattering design trends over the years, but I've never experienced that level of hype and excitement over software. Let's talk about why designers need to jump on the new DesignFiles + SideDoor integration bandwagon.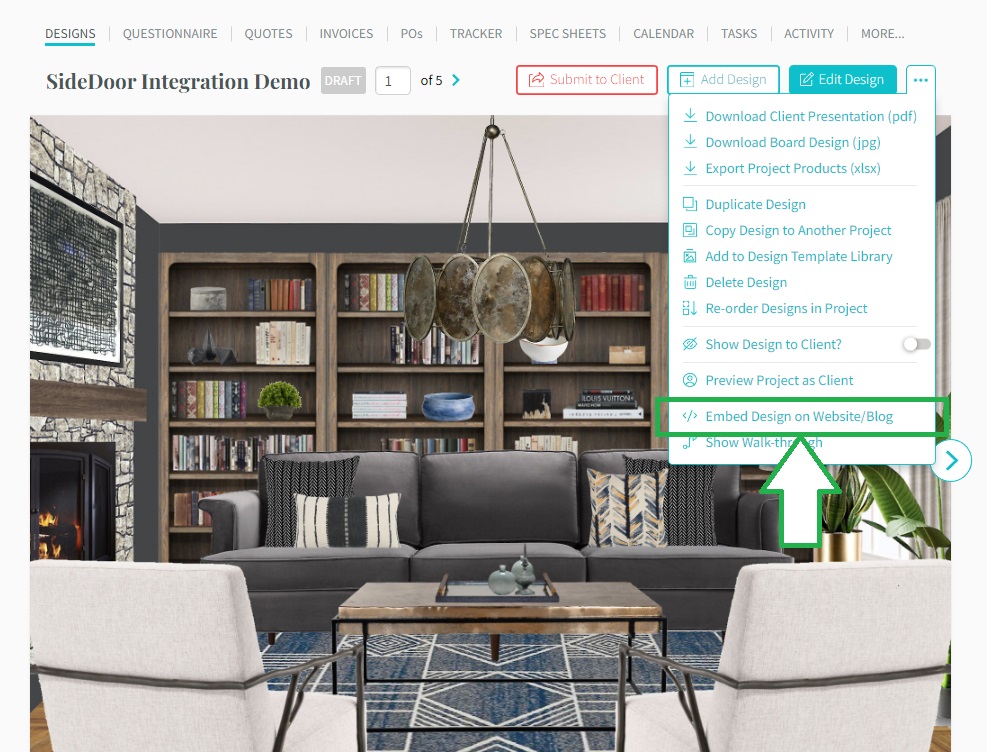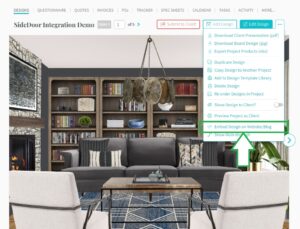 U.S. designers are thrilled about the new integration!
It not only allows you to monetize design ideas by creating stunning mood boards with shoppable collections ready to share on social media, SideDoor can also act as your complete procurement department!  
Read on to learn more about why designers are so excited! 
How the Integration Works
The DesignFiles + SideDoor combination offers benefits and conveniences you can't live without, including:  
Access to SideDoor's 200K top trade product library directly in DesignFiles

 

Stunning design creation using DesignFiles' top-rated mood board software

Instant generation of shoppable collections for every board you create

 

Earning an average of 30% commission on all purchases

You get all this and more without ever managing product orders again. 
Essentially, this
platform does it all so you can scale back or even
eliminate
product order management
. 
As a result, your creativity shines with stunning mood boards while your automated collection generation leverages trade discounts and mark-ups using one comprehensive platform.
Improved Customer Experience
If you ever allow clients to purchase directly with links to vendors or stores and tend to source products from a diverse collection of vendors, your clients are stuck going to each checkout to complete their purchases. Easy for you, but not so easy for them.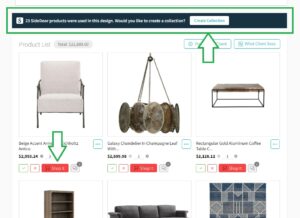 However, when you combine your accounts, you make the checkout process a snap for clients – they check out once at one platform. The 200,000 SideDoor trade products, accessible directly from DesignFiles, are sure to meet your high standards.  
Simply share a shoppable link with your client — or manage the orders on their behalf. Smiles all around and more referrals to grow your business. 
You can use the DesignFiles + SideDoor dream combo to streamline your processes while increasing your revenue. Here are just a few examples: 
Generate Design Boards, Earn Commission   
Once you create your stunning design boards with all your fav trade brands, you can earn commissions on all sales. In addition, your SideDoor tools mean no more dealing with the hassle and endless hours of managing product orders.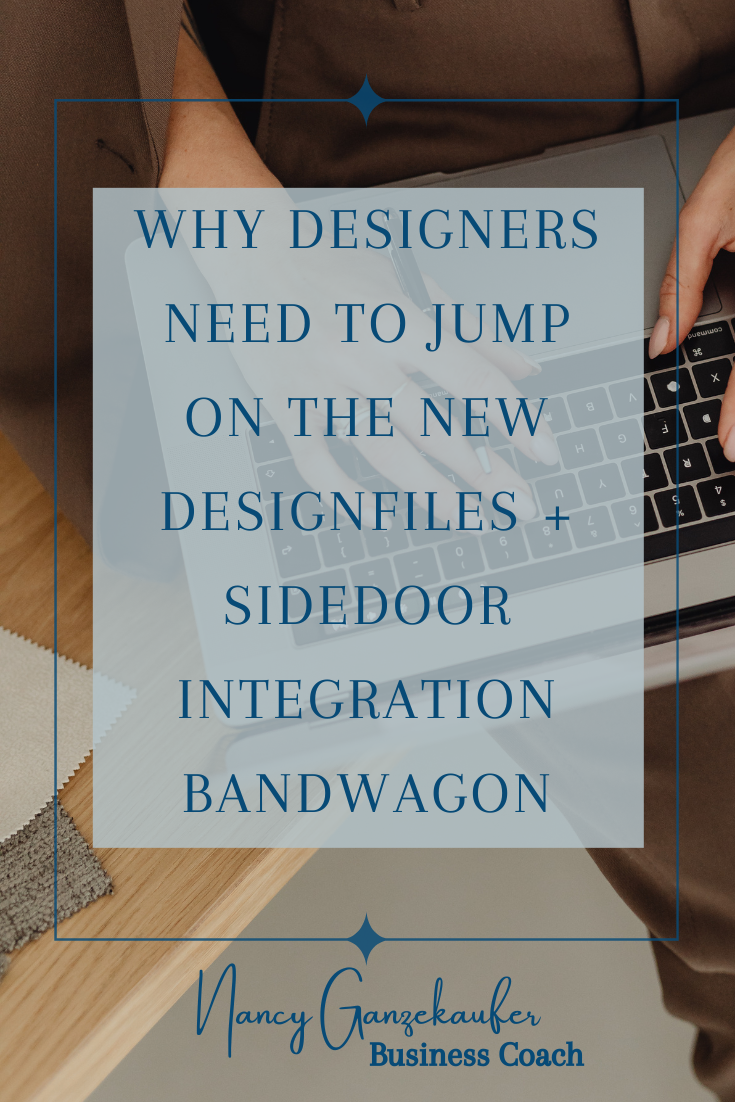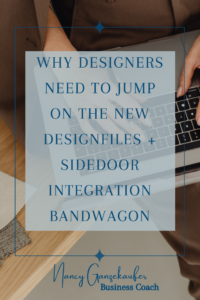 Create and Share Shoppable Design Boards on social media   
You can quickly create shoppable design boards ready to share on social media, leveraging your influencer status to develop new revenue streams for your business.  

Outperform Standard Affiliate Links   
Instead of focusing on your standard affiliate links to earn no more than 2% to 7% on other networks, you can make an average of 30% commissions with the SideDoor integration.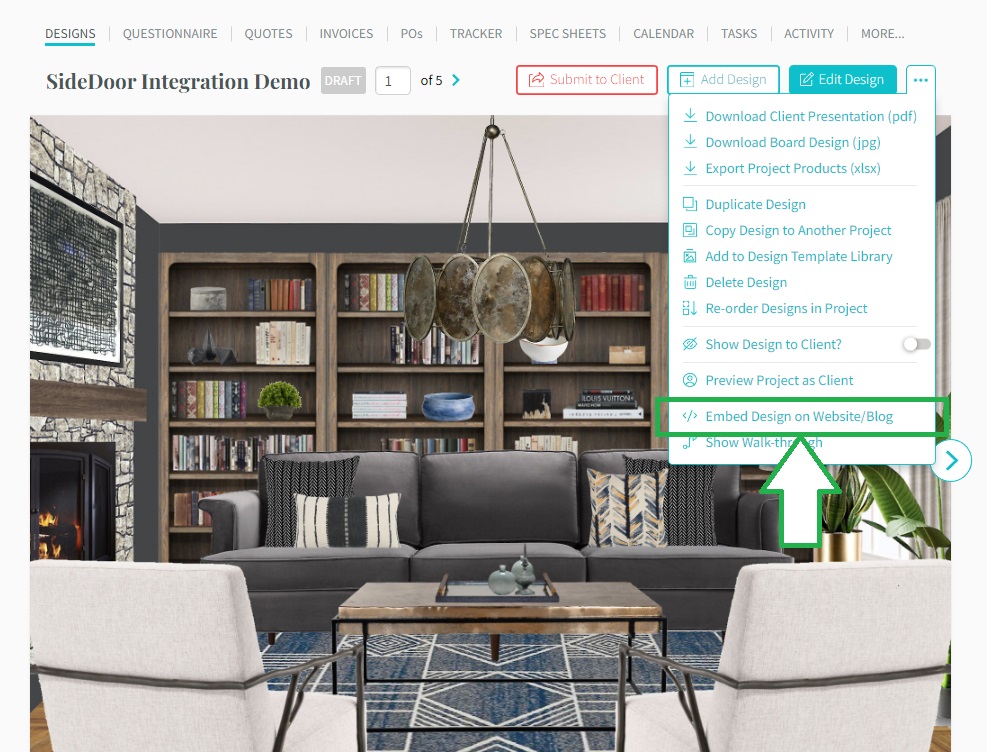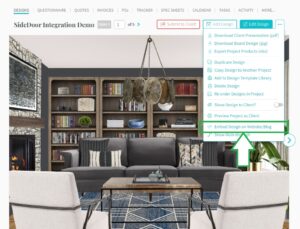 Drive Sales with Impactful Design Boards   
You can use one single platform to monetize your DesignFiles boards using SideDoor to create and share collections on social media. Examples of ideas you can use to leverage your creative talents and expertise include: 
Trend boards such as moody rooms with gothic influences

 
Top choices for specific product categories (brass faucets, art deco mirrors, etc.)

 

Holiday or seasonal recommendations throughout the year

 

"Get the look" accessory boards featuring items that go well together

 

Themes that match your unique brand and design style

 

Customers have quick, seamless access to make design purchase decisions on the spot. And that means you can earn generous commissions with minimal effort. In addition, you get to do all the fun design bits without the monotonous, boring bits of managing orders. Insert sigh of relief here! 
We're so excited to help you quickly reap the benefits of combining these leading design tools to grow your business with minimum effort! You're welcome. 
Interested in giving this integration a try?
➡️ Already have a DesignFiles and SideDoor account? Click here to sync them up.  
➡️ Need a DesignFiles account? Click here to create a free trial to test this integration at zero risk and see if it fits your business well. 
➡️ Need to create and sync a SideDoor account? Check out the simple steps in the video below! 
Overwhelmed growing your business and need help? Hop into my private Facebook group, Interior Design Business Forum for inspiration, lessons, and strategy! Let this community help you become an actionable entrepreneur!