How much time and money have you invested in developing and crafting your unique brand identity? If your answer is zero, you are not alone. While your expertise in the design industry offers valuable insights, building your brand identity requires a specialized approach.  
There's a big difference between creating beautiful spaces and designing a well-rounded brand. If there's one thing I have learned, it is this: with so much riding on visuals, every touch point from social media to your website offers a fleeting moment to connect with your audience. Doing so is no easy feat, requiring a different type of designer's "eye" to create enduring experiences that resonate with prospects.  
To ensure your online presence is compelling, I asked Teresa Schlup of Caffeine Creative to share her insight into crafting your brand identity and building a captivating online presence. Let's dive into what she shared:
Develop Your Brand Identity
 To develop your brand identity, consider this:
🔆 What sets you apart from other interior designers (who are you)? 
🔆 What is your unique story? 
🔆 What are your values and beliefs (your guiding star)? 
🔆 What is your mission?
These intimate details define your brand and create a niche in a highly competitive industry.  
 Simply put, you need to infuse all of the above information into your website and social media channels by driving home who you are, what you do, how you do it, and why YOU are the right choice!
Develop Your Website Strategy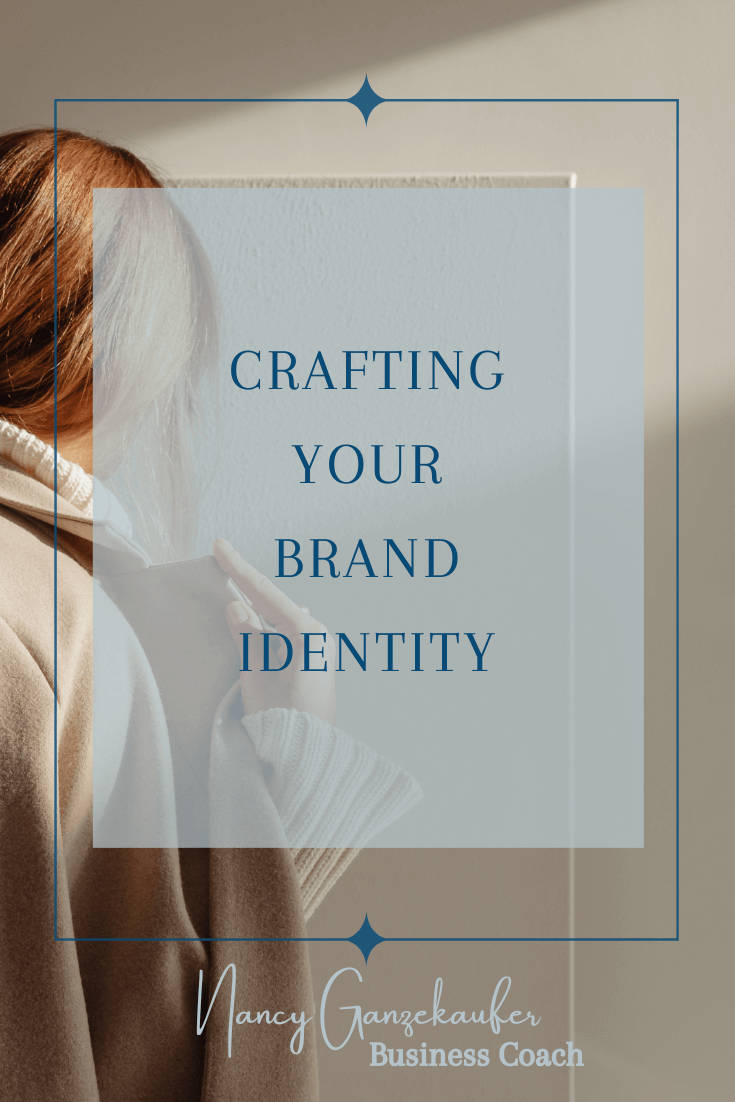 Your website is home to your brand. And it's where prospects come to window shop your services and consider how well your offering suits their taste and needs. Therefore, your website strategy must encompass functionality with brand identity to create memorable experiences.  
Intuitively reducing friction points while sharing your sense of style and brand personality clearly and effortlessly is your goal, including:
 🔆 Dazzling, tasteful visuals 
🔆 User and mobile-friendly layouts 
🔆 Intuitive navigation 
🔆 Targeted content to attract your dream customers 
 By effectively highlighting your strengths, visitors become clients organically. Clear sightlines with strategically positioned links lead visitors intuitively to increasingly in-depth information. You want to enable site visitors to gather the information they need to achieve their goals.  
Are they trying to set up a consultation? Do they want to view your gallery of transformed spaces? Are they trying to sign up for your newsletter or blogs to get to know you better? All of these goals are very different. And finding what they need should be intuitive, effortless, authentic, and engaging. Your website strategy should create the same welcoming home for your brand that your designs do for your clients. Memorable experiences achieved!
Develop Your Digital Brand Strategy
Developing a solid presence that your dream customers can connect with includes your website and social media. You want to establish a compelling online presence that works like a magnet to attract traffic and gain new customers.  
Your audience needs multiple interactions with your brand, including: 
🔆 Compelling social media posts  
🔆 Instructive and entertaining videos  
🔆 A gallery of projects and design ideas 
🔆 Engaging informational or storytelling blogs  
🔆 Client testimonials and reviews  
As a result, your digital brand strategy should include: 
🔆 The right places to hang out with your ideal customers   
🔆 The proper "packaging" for your services   
🔆 A clear vision for your brand  
🔆 Consistent content across your website and social media 
🔆 A clear definition of what you are known for (your niche) 
🔆 The "buzz" you would like to generate in online conversations 
🔆 The reputation you want to create through reviews and testimonials  
🔆 The stand-out moments that help define you 

Crafting your brand identity to build a captivating online presence is easier when you don't try to go it alone. Ready to tap into your creative potential? Check out the Caffeine Creative Vault, where Teresa Schlup shares best practices and secrets about brand identity, strategic websites, digital brand strategy, and more.