Although it may not be the most popular opinion, I don't believe in luck – in business or in life. I've learned that finding your pot of gold (a.k.a. making your dreams come true) only happens if you MAKE it happen.  
I encourage you to stop waiting and hoping for good fortune to happen "someday."  Instead, take action and create your own. Making your own success calls for setting bigger goals (dream big!) and then taking steps to make it happen.  
Sound impossible? Not when you know how to take hold of the reins! 
Get Excited
Often, you get stuck in a certain mindset that says you cannot succeed. Why not shift your perspective into a can-do attitude? Doing so helps you renew your excitement about your profession. 
The beauty of the interior design industry is that it's a creative career filled with opportunities and self-expression. You become self-motivated when you remember the "why" behind your career choice.    
You can rejuvenate your passion and prime yourself for success from that motivation.   
Get Out of Overwhelm
The world of interior design can feel lonely if you don't have a supportive community. As a result, you can easily become overwhelmed with minutia that bogs you down. Learning to work smarter will help you get out of this mode. You can either leverage the power of automation to free up time or become an expert delegator. 
By delegating low-value tasks, you can focus on the things you do best. (I always say, "focus on what you do best and let someone else do the rest!") You gain efficiencies that make you more profitable. As a result, your business grows organically:  
You become more efficient so your clients have your full attention 

 

Happier clients generate referrals 

 

Your efficiency makes your business more scalable, so you are ready to take on those referrals 

 

In other words, getting out of overwhelm facilitates growth.   
Keeping the lion's share of what you earn feels more profitable – I get it. However, if you don't reduce your workload, your business could suffer and your worth could drop substantially. Your time is worth the investment.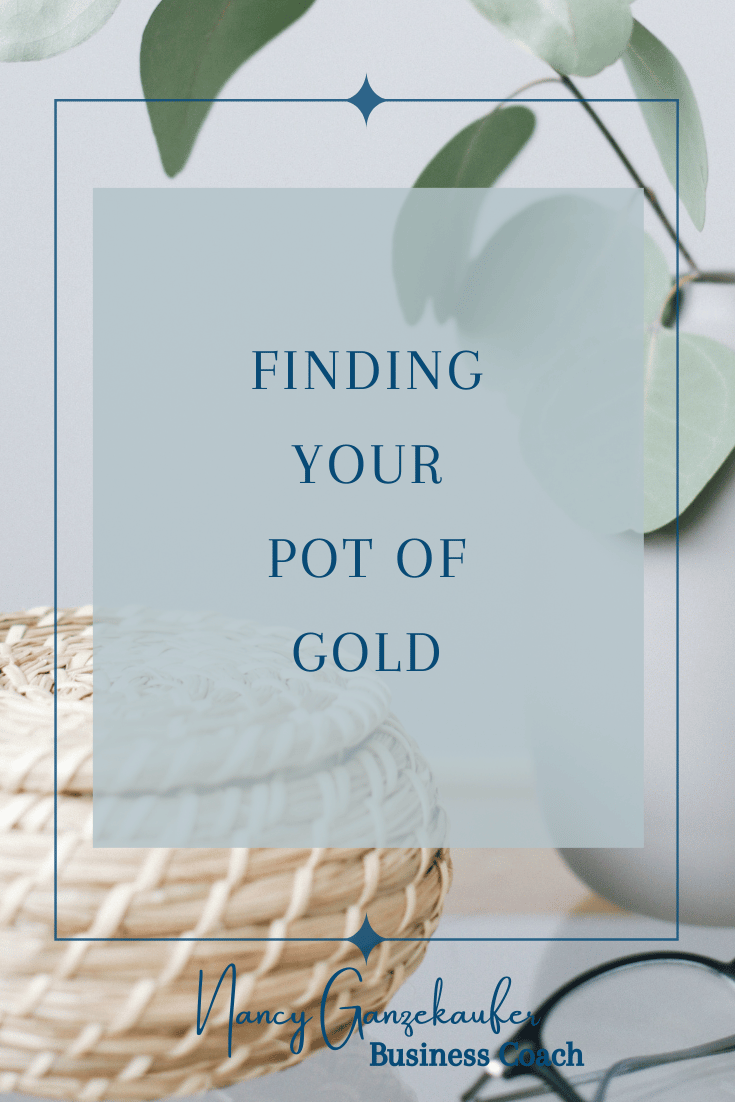 Get Going
With your workflows sorted, you can ensure your service levels speak to your ideal client. Make a plan that aligns with your target market. Then follow through, breaking it down into small, attainable pieces. 
At first glance, it might feel like you are achieving less. But if you take time to celebrate each small success, you'll stay motivated to keep moving forward.  
The end result? You achieve your goals. 
Keep Learning
Many of us wait for things to happen and miss opportunities to learn from our peers. Remember: You don't know what you don't know. All of us have moments of brilliance and opportunities to learn. 
As a bank's Vice President early in my career, I did not ask questions at meetings for fear of appearing naïve amongst my (primarily) male peers. However, when I found my courage, some of the most experienced banking executives thanked me for asking my question. It turns out they didn't know the answer either! 
Group coaching creates that same opportunity. It provides a safe environment for you to ask the questions you think are "stupid" and receive answers from different perspectives. AND you get answers to questions you didn't even know you had! 
Summary
If you're feeling overwhelmed in your business and need help, you don't have to figure it out alone! The Profit Insiders Group Coaching program can help you find and live the dream.  
It can help you create your own luck (a.k.a. finding your pot of gold) and you don't have to search for the end of the rainbow! You can click here to get started (and it's free to apply!).    
To expand your community, you can join my private FB group, the Interior Design Business Forum, for daily inspiration and insight. Let this community help you become an actionable entrepreneur!