It's always every Interior Designers' constant battle when it comes to pricing their services.
Do you ask yourself?
     How do others in my industry price? 

     What is an hour worth with me?

     Am I too low or too high?

     How much mark up should I have on product?

     What do the industry experts say?
If any of those questions are ones that are still rolling around in your head, you need to talk to me.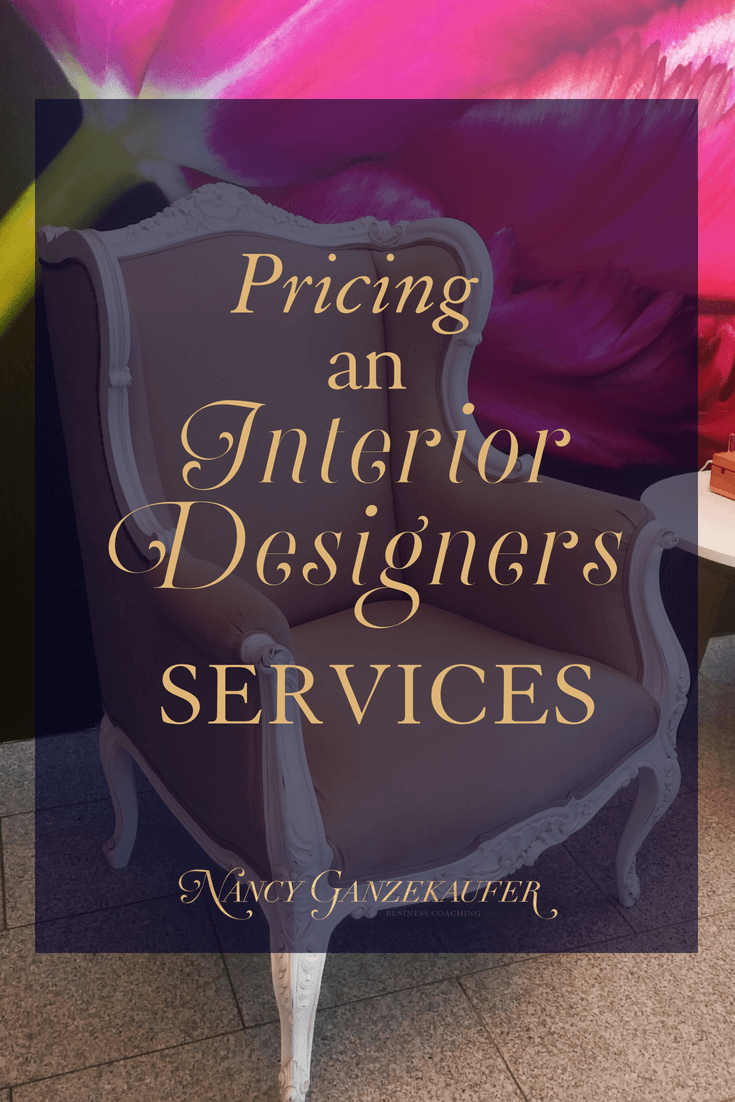 When pricing your services I'll help you determine:
     What you need to run a profitable business.

     If you are spending on the right services.

     Are all your expenses necessary and do they have a specific business building function or operational necessity?

     And if you are sourcing smart and timely.
And then,
How much do you need to be making in order to be profitable, take an income, and continue to learn, grow, and have a life?
It's really easy to figure out, yet so complicated to be confident in and implement.  That's where I come in.
3 Things to know when pricing your services
Did you know that if you word your presentation a certain way, you minimize a client asking too many questions about the way you price product?

Did you know that if you focus on Gross Margin as opposed to Mark-up, you will make wayyyyy more money for your time and talent?

Did you know that asking about "budget" immediately makes a person's mind focus on their wallet rather than the value you are providing?
Solutions for Interior Designers
So, where do I come in?
I'll help you figure out the details. This is not one size fits all coaching.  I work with you to tailor your service to YOUR needs, taking into account things like how many years you have been in business and most importantly, your confidence in delivering a presentation or offer.
Interested in hearing more?
Overwhelmed growing your business and need help? You don't have to figure it out all alone anymore. Sign up for a business strategy call and I'll help you make decisions on the next steps for you and your business. 
An investment in yourself and your business ALWAYS makes a world of difference.  Stop trying to do it all alone.
Hop into my private FB group the Interior Design Business Forum here to get my daily inspiration, lessons, thoughts of the day and let the community help you become an actionable entrepreneur!!