How many times have you thought to yourself,  
"How can I attract more clients to me?"
When I built Expressive Living Art, Framing, and Accessories (a niche company in the Interior Design world), I knew I had a great service and was convinced that absolutely EVERYONE needed me.
Now if they just knew about me! And how can I attract these clients to me?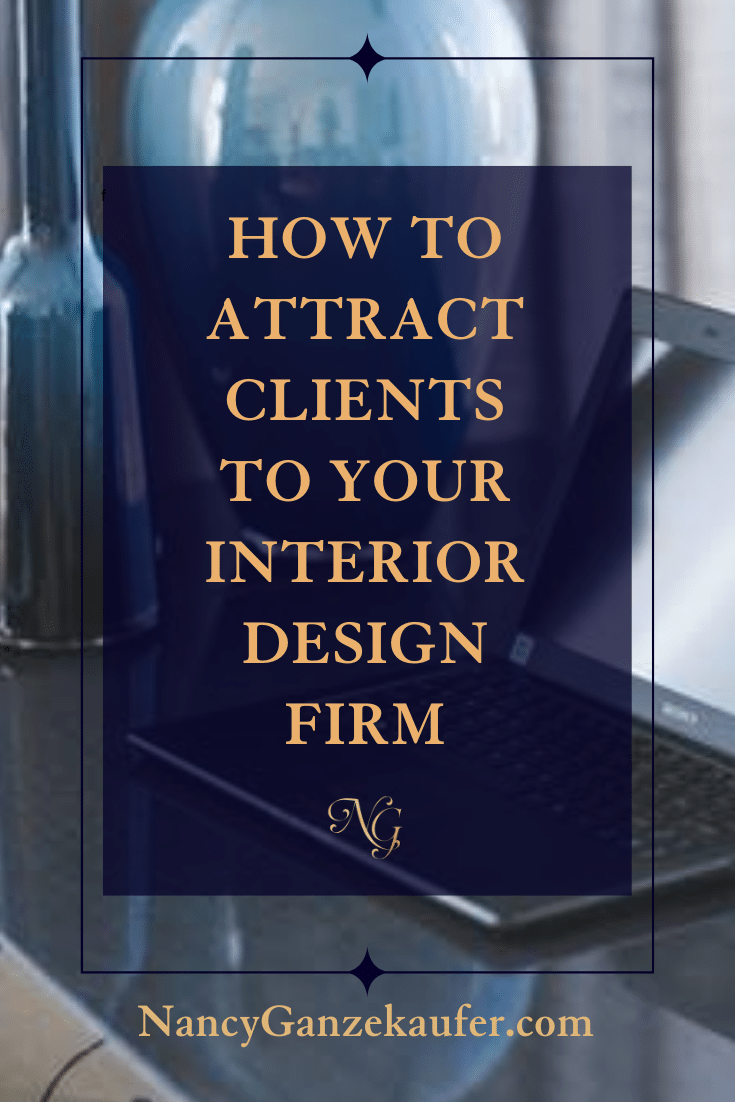 So, how did I make that happen?
The same way you need to if you are struggling with being found and hired by your ideal client.
Here are some guidelines to attract clients based on what I did:
Write out exactly who your ideal client is in excruciating detail (you've all heard this one before).

Make a plan on how you can socialize and be visible virtually and in person with them on a consistent basis.

Have a clear, attractive message about yourself, your company, and what you do.

Figure out what you can give them for free that they would actually want. This is a way for you to get their email addresses and start communicating regularly and establish yourself as an expert.

Create content that connects with their pains, struggles, and needs that you could solve.
These are just some ideas to get your mind focused on an implementation plan today.
I know what I suggest sounds easy on paper, but the reality is it's much harder when you are juggling so many things in your life and your business.
That's what I'm here for.
​​​​​​​To help you focus your time and efforts in the right places as you grow your business and make more money.
Interested in getting coaching but don't know where to start?
The Profit Insiders for Interior Designers Group Coaching program may be perfect for you.
I'm sharing all that I know about you becoming a profitable Interior Design Firm.  Are you ready to learn and take action?
Overwhelmed growing your business and need help? You don't have to figure it out all alone anymore. Sign up for a business strategy call and I'll help you make decisions on the next steps for you and your business. 
Hop into my private FB group the Interior Design Business Forum here to get my daily inspiration, lessons, thoughts of the day and let the community help you become an actionable entrepreneur!!