Have you ever had a client who was really gushing over your service and how much you helped them?
Did you take advantage of that moment and say, "Thank you so much, that is so nice to hear. I was wondering if you would write that down for me as a short testimonial about my service?"
If the answer is no, you're missing out on a huge opportunity!
"Customer testimonials send strong signals of trust because they're candid endorsements of your product by the people who actually use your product. Your customers will always be more persuasive than you." [1]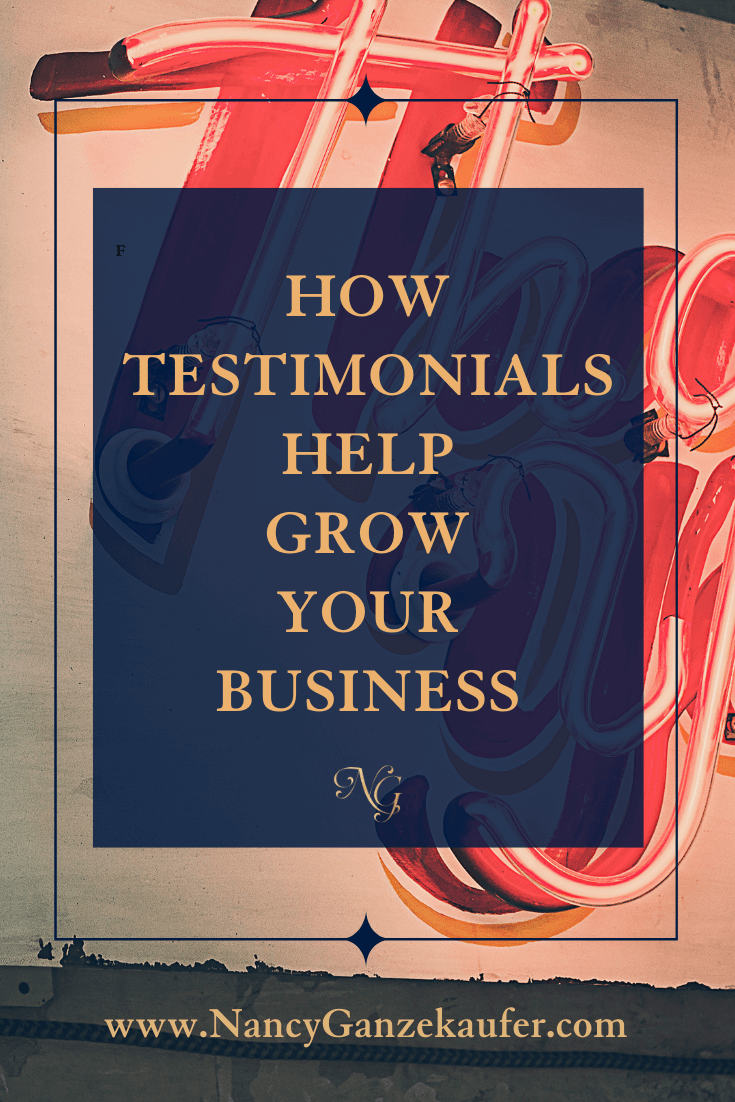 Customer testimonials can be used on your website, your social media, your emails or newsletters – pretty much everywhere!
Here Are 3 Ways To Ask For Customer

Testimonials:
1. Ask when your client is saying really nice things about you! If they're happy with the work you did, that's the perfect time to ask them to write or record a short testimonial for you. You could say, "Thank you so much for the kind words, would you mind putting this in writing or video? I would love to put it on my website."
2. You can ask for a testimonial at the end of job survey. For example, you can use Survey Monkey or something similar in an email. At the bottom of the email, ask, "Can I use your comments on my social media and website?"
3. You can ask for a testimonial when you're first starting a job or bartering. Before you give something for free, ask if they would be willing to give you a testimonial for your records! For example: "When we are done working together, I would love for you to give me a testimonial, would you do that for me?"
You can use these tips for future clients or even past clients! If you've neglected to get testimonials in the past, now's the time to start implementing these tips.
But, don't forget, you can still reach out to your past clients! For past clients, a simple phone call or email advising them you are updating your website/social media and was wondering if they'd be able to write you a short testimonial is a good way to approach this.
I recently asked for a testimonial from one of my one-on-one coaching clients, Yian Quach of
The Art of You a fantastic website designer, and look what the result was:
Thanks, Yian!
Now, are you ready to take the leap in your business and ask for testimonials?
Overwhelmed growing your business and need help? You don't have to figure it out all alone anymore. Sign up for a business strategy call and I'll help you make decisions on the next steps for you and your business. 
Hop into my private FB group the Interior Design Business Forum to get my daily inspiration, lessons, thoughts of the day, and let the community help you become an actionable entrepreneur!!