Congratulations, you've got a website… now what?  Well, it's time to create a brand that's uniquely you! (Psst! If you need a website but haven't created one yet, keep reading — you're in a very exciting place!)
 
Be Unforgettable 
Your website should act as a living, breathing entity and should seamlessly reflect your brand (which is also a living, breathing entity)! This critical component of your business can make or break your ability to successfully engage with clients.   
Your site should also reflect who you are as a professional. It should reflect your values, strengths, and expertise – in other words, your brand. And as you solidify your brand, you'll want to create an unforgettable experience for your clients!   
Expert Insight 
We talked to Teresa Schlup of Web Designs by Teresa, an expert on arriving at a brand that's uniquely you. Spoiler alert: you ARE your brand! In a nutshell, Teresa first recommends that you define how you want to show up, how you will put together your services, and how you will walk out your vision.   
She also recommends that you ask yourself what you want to be known for AND how you want to stand out from the crowd. Armed with these answers, you'll have a strong foundation to build your brand and your business! Once that's established, you're ready for the next steps!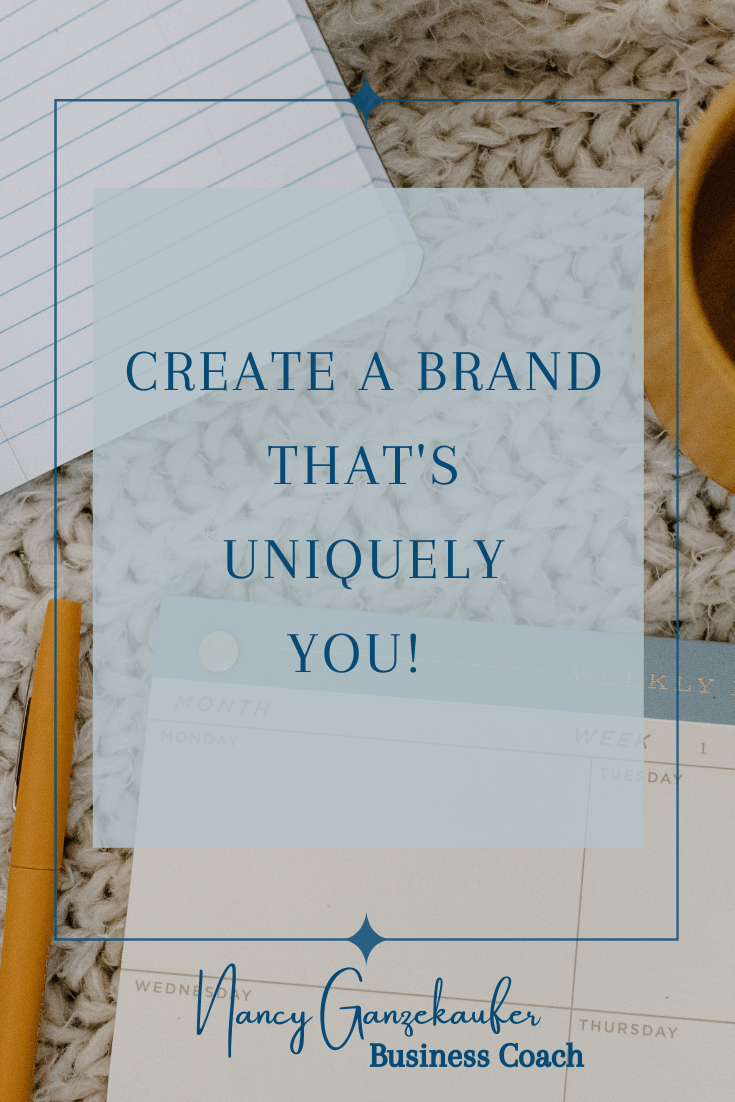 Create and Refine 
Next, Teresa gets to work creating or refining a website that supports your business and reflects your brand. What does that look like? I'm glad you asked because this is where it gets really exciting! It includes:  
   ✔️  Creating the right logo 
   ✔️  Picking the best fonts 
   ✔️  Selecting your brand colors 
   ✔️  Developing rock-solid content that attracts the clients you want 
   ✔️  Leveraging SEO to boost online visibility 
Keeping it Real
Once you have your brand, Teresa ensures that your website has the capacity to keep up with your business. She achieves this with:   
Monthly strategy meetings. Ensures that your website keeps up with how your business is growing. Allows your web designer to stay in touch to ensure your online messaging supports your goals. 

Design time. Devotes one hour each month to make necessary changes. Gives preferred pricing to those who need more.  

Customer care. Provides clients with things they do not know they need (like new security measures, Google My Business revisions). 

 
All this, plus security updates, 24/7 uptime monitoring, and emergency responses to outages! Web Designs by Teresa ensures your website works beautifully. And that means YOU have the freedom to focus on your strengths — building your business. 
Critical Updates 
Your website is not a create-and-forget asset! As you progress in success, you'll make changes to your business model, your services, and your approach. And your website needs to support your shifting goals by reflecting these changes because these updates (or lack thereof) can have a huge impact on your success!  
There are other updates you should make to your site regularly, too. For instance, do you keep your testimonials fresh and new? Let's be honest… your clients' words about working with you and the results they achieve with your help are one of the most powerful tools you have at your disposal! 
Summary 
Your business is too important to DIY these foundational elements. Your brand needs to be communicated clearly. And it needs to reflect your vision and values. When you trust a professional like Teresa, you'll find that you gain an edge over your competition – along with a gorgeous new website! 
Overwhelmed and need help? You don't have to figure it out alone. Sign up for a business strategy call and I'll help you make decisions on the next steps for you and your business.  
Hop into my private FB group, the Interior Design Business Forum to get my daily inspiration, lessons, and thoughts. Let these communities help you become an actionable entrepreneur!!