Understanding the value of the products and services you provide is key to maintaining a livable level of profitability. To grow your business as an interior designer, you need to set your pricing to sustain success.
Ideally, you should be earning between 40% to 60% from every job. Have you achieved that level of profit margin? If not, keep reading and listen up!
It all begins with a better understanding of profitability and how your markup impacts profit margins. If you want to realize a higher profit margin, you need to take another look at your business model and revisit your markup strategy.
What You Should Be Charging
One way to sustain long-term success in your business is to get clarity on your profit margin — more specifically, on products that you purchase on the client's behalf and then sell to them. I find it is not uncommon for interior designers to charge a flat markup rate of say, 20%. If you only use a 20% markup, that is barely a 17% profit margin on a product!
Let's dive a little deeper into this.
If you purchase a chair for $1000 and sell it with a 20% markup, your actual profit is only $200. When you take into consideration the time it took to develop relationships with vendors, the value of the product (and keeping up on the latest and greatest from those vendors), a 40% profit margin – a 66.68% markup and $667 profit – comes much closer to what you should be charging.
Feeling Confident in Your Pricing
Many interior designers feel nervous using a markup that seems so high. However, you should keep your value in mind. Not only did you spend time sourcing the item for the client, but you also used your designer's eye to spot that chair in the first place.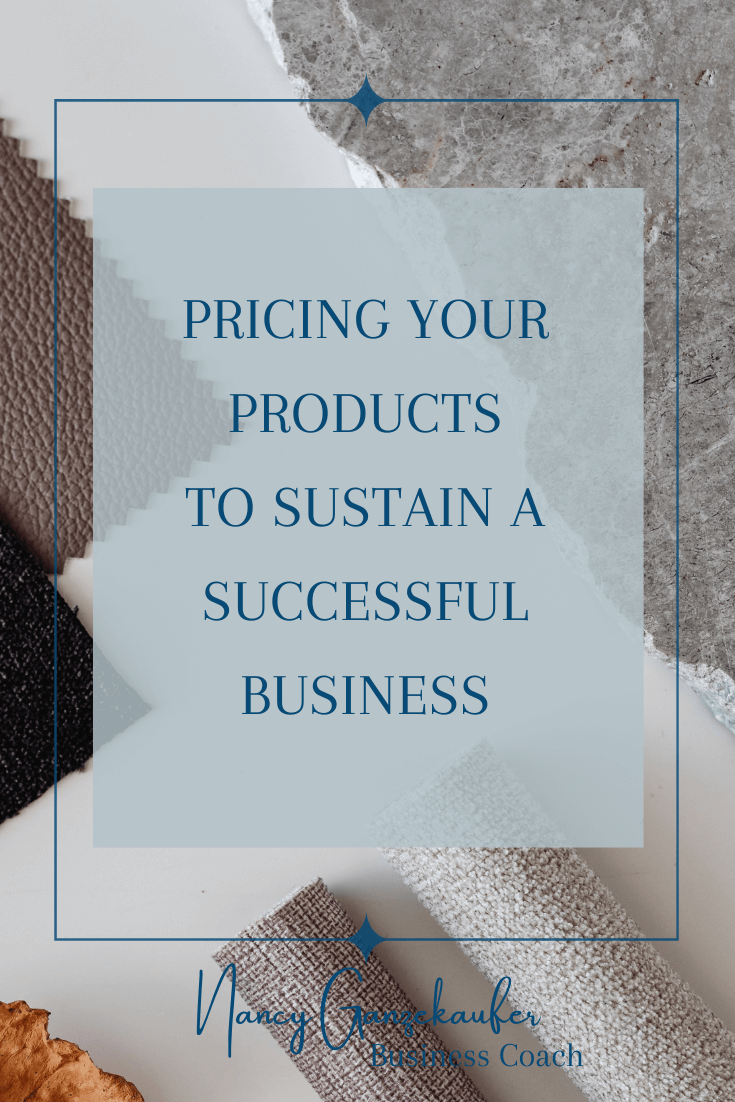 Plus, if you are sourcing items from an interior designer resource, you often receive a 50% discount (or more). So consider our chair we discussed earlier. If you purchased a $2000 chair by applying your 50% discount, spending only $1000, you've reduced the cost to you by $1000 right out of the gate.
I often remind my clients that they are providing a luxury service which includes:
Access to resources your clients do not have

The knowledge of the quality of the company and products they sell by meeting with reps or going to markets

An understanding of where to get styles that fit a homeowner's lifestyle and taste
Remember, THESE are the services your clients are paying for, not just the chair itself!
Overcoming Client Objections
I highly recommend setting a standard response to use with difficult clients who question your pricing. Remember, as a confident business owner, you do NOT have to justify your pricing or margins, just present them. Here's a line I have taught my clients to use often:
"I do my best to keep my prices at or under retail for you."
Let's look back once more at that $1000 chair that you got with your 50% discount. Without you, your client would have paid $2000 for the same chair. Even with your 66.68% markup (and 40% profit margin), you are still only charging them $1667. Because of YOU, they saved $333 off the retail price on this one item!
Summary
To have a truly profitable business, you must set your pricing to sustain success which includes using the correct profit margin. Although these numbers can seem overwhelming, once you set the right markup and use it consistently, your profitability will improve!
To help you calculate your profit margin and markup on the fly, I have put together a FREE resource – my Margin + Markup Map. Click here to download a copy and check out my free tutorial on how to best use it.
If you have questions about your pricing and how to confidently charge your worth, set up a strategy call with me. If you are interested in industry learning, daily inspirations, lessons, and thoughts, hop into my private free FB group, the Interior Design Business Forum.