Putting your best foot forward for your business is fundamental to achieving success. As a business owner, I am sure you have heard the saying, "You never get a second chance to make a first impression." This is especially true when it comes to running your business.
Your best bet in making that big splash with new clients and industry partners is through a professional welcome packet. It is an ideal way to set you apart!  By including all the essential components, you will make a fabulous first impression. Even better, it will make it easy for your clients to work with you!
MUST-HAVES
Several non-negotiables should be included in an effective welcome packet: 
Cover Page

: Your cover page should include your logo

and

a nice image that represents your brand

. Provide your contact information including URLs to your social media platforms. This will

help to increase your engagement.

 

Mission Statement

: If your company has a mission statement, definitely include it! If not, write a warm welcome message instead.

This is a great way to get things started with your best foot forward.

Business Card

:

This one is a no-brainer!

You want to provide a business card to any potential client, vendor, or industry partner. They can ke

ep handy

even

if

your

welcome packet is not right in front of them.

 

Services Provided +

Process Outline

: Here you can document

the services that you offer as well as

your

step-by-step process

for those service types

.

You could also include any programs that you use related to providing these services.

 

Policies + Communication Guidelines

: You can set

your clients' and vendors'

expectations

by

establishing healthy boundaries from the start. This allows you to

begin

every relationship with confident communication. Convey your

hours of operation,

preferred contact methods, response times

, and other policies that are integral to your business

.

 

Appointment Information + Payment

: Make it easy for others to set appointments with you.

This should be very clear in your

welcome packet

! You can also mention the methods of payments you accept, and if

needed, a credit card authorization form.
SHOULD-HAVES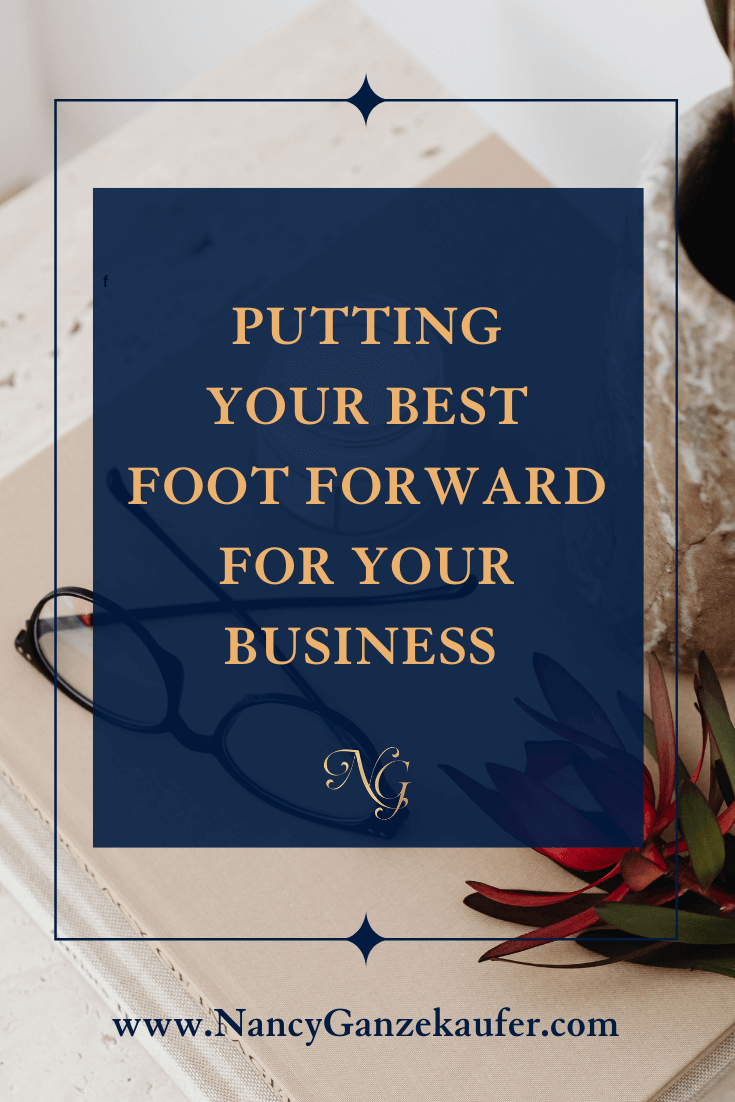 In addition to the items listed above, here are a few other things that I highly recommend as part of a well-rounded welcome packet: 
Responsibilities

:

It can be extremely helpful to

outline what your responsibilities are as compared to

what your clients and industry partners are responsible for.

This helps to set expectations from the start.

 

Frequently Asked Questions

:

Including a list of FAQs is

informative for others. And it can be a bonus for you! You will

save time answering common questions over and over again.

 

Testimonials

+ Articles

:

You are awesome and want your potential clients and partners to know it, right?

If you have glowing testimonials

, this is a great place to display them. But d

o not go overboard

. Select

one or two

positive comments

and keep it short.

If applicable, you could also include an excerpt from an article highlighting your services.

 

Sample

Letter of

Agreement

:

Including a sample of your service agreement

is a great way to practice transparency with your potential clients. And s

haring a copy in your welcome packet

is yet another way to set expectations with clients.

 
COULD-HAVES
There are many other items you can include if you choose. This is an opportunity to add a bit of personal flair to your welcome packet to reflect what makes you unique. Use this occasion to increase your brand recognition!
Consider including items that feature your logo and/or brand colors. Perhaps a notebook? A pad and pen? Sticky notes? These can all work to your advantage. By putting small, useful items in the hands of your potential clients and partners, you enhance exposure to your brand and reputation.
I know that preparing a comprehensive welcome packet requires an investment of resources. But I caution you… do not allow yourself to become foolishly frugal when it comes to something so integral to growing your business. Think of a well-designed welcome packet as an investment in your future.
SUMMARY
If you feel you do not have time to create a professional welcome packet, find a professional who specializes in these kinds of tasks and delegate the project. After all, your time and expertise are valuable and you should spend them doing the things that YOU specialize in!
Put your best foot forward by utilizing a welcome packet. Create an amazing first impression and exponentially increase your business growth. If you are not already using a welcome packet in your business, I urge you to make this a priority! By doing so, you will develop healthier, more robust professional relationships.
Overwhelmed growing your business and need help? You don't have to figure it out all alone anymore. Sign up for a business strategy call, and I'll help you make decisions on the next steps for you and your business.  
Hop into my private FB group, the Interior Design Business Forum to get my daily inspiration, lessons, and thoughts. Let this community help you become an actionable entrepreneur!!