Participating in a Facebook group created by others is a great way to sell your personal brand. Once users are interested in what you share while in the group, they can look you up and learn more about you, hence finding out what you do for a living.  However, when you start your own Facebook group, you can do even more! Here are some key benefits of starting a Facebook group.
CREATE A COMMUNITY 
Having a community of like-minded people makes support or information groups attractive and allows you to stay in front of people who may need you on a regular basis.  This is what you want, leveraged communication! 
Users will remember to return to their interest groups to talk with new online friends they have created and bounce ideas off of each other. In the process, your content will be available to them as they flow in. It is beneficial for the group members and also for your business.
USE THE GROUP AS A FORUM 
A Facebook group can be much more informal than a Facebook page! If you have a question you want answered, ask away! Let your loyal following give you the feedback you need. You can post surveys and open-ended questions with which users can respond. People LOVE giving their advice and expertise. Remember: every answer is important. Using these answers and acting accordingly can show your group members that you listen to their needs and that you do your best to provide! 

See what my team and I do in my Facebook Support Group called The Interior Design Business Forum and mimic the flow in your own group to get engagement started.  
BUILD BETTER RELATIONSHIPS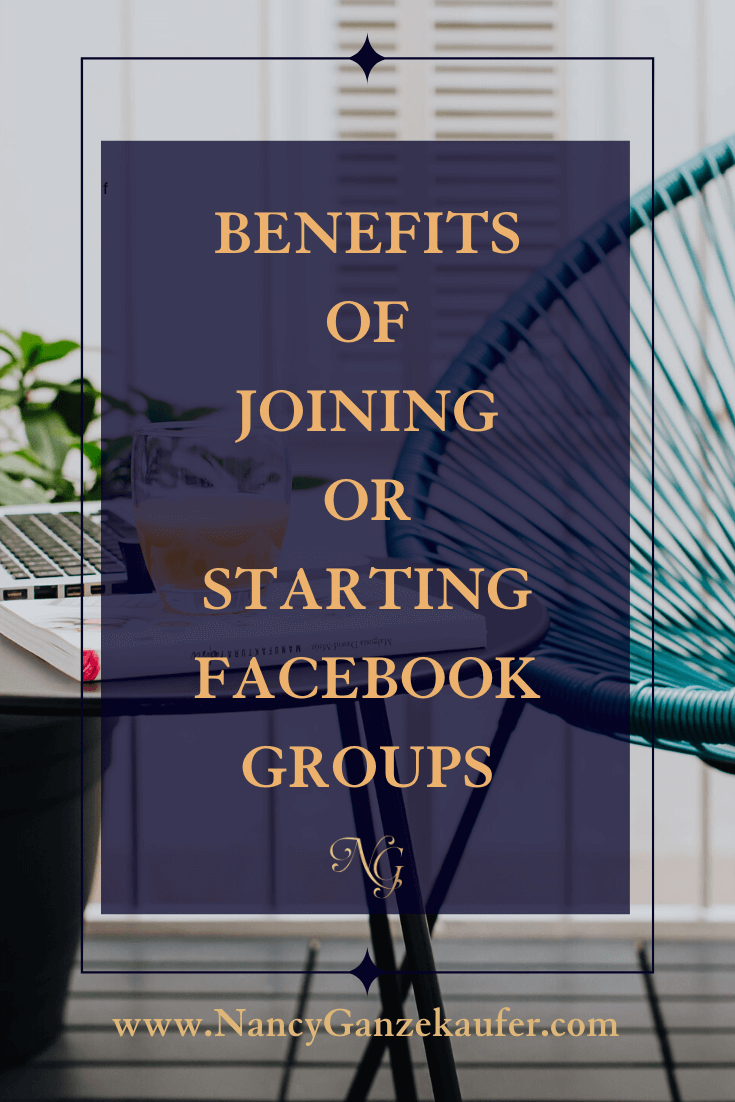 As mentioned earlier, Facebook groups have a more informal atmosphere. There is always room to interact with users in a friendly, more casual manner! On a Facebook business page, you are answering questions and posting publicly, while Facebook groups create room for random jokes and the opportunity to build more meaningful relationships. It sounds like fun, right?!
INTRODUCE A NEW IDEA 
Do you plan to launch a new service or a special offer? Doing so can be an expensive undertaking in the traditional advertising realm but with a closed group of active and loyal followers, you have a warm group that is the perfect test for the new service or special offers. This will help you discern whether or not the new service or special offer attracts the market! It is a perfect way to assess whether it is worth the time and effort of your team. So, the next time you are going to launch a new service or special offer, run it by your Facebook group!
CONDUCT MARKET RESEARCH 
Are you planning to start a new service for your audience? Or do you want to learn more about your audience? Facebook groups are treasures waiting to be unlocked! Discover the likes and dislikes of your prospective customers and the problems and information you are looking for. You can also conduct surveys and ask questions.
Market research can provide you with information to offer better services and market your business even better.
CUSTOMER SERVICE 
Don't be surprised if some members of your Facebook group use the platform to complain about your brand or services (human nature at it's finest!) This is an opportunity to show your business customer service to other members who are watching.
In the end, you will find that a Facebook group is a fantastic way to connect with potential clients. The Facebook group will create a select group of followers that are separated from the crowd on your Facebook page! Don't just push your brand on them, but also cultivate your brand relationship with them.
As you do so,  you might be pleasantly surprised at how your business starts to grow more organically, creating natural in-roads into building your client pipeline!
Need help growing your business, learning what it takes to become profitable? Apply for the Profit Insiders for Interior Designers Coaching group today.  Stop the overwhelm, get help making decisions, and once and for all become a profitable business owner without wasting time making mistakes that others have already made.
Hop into my private FB group The Interior Design Business Forum here to get my daily inspiration, lessons, thoughts of the day and let the community help you become an actionable entrepreneur!!