Let's talk about using Facebook and why it's so critical to marketing and helping grow your business.
Facebook and Facebook LIVE!
Do you use it?
People are spending so many hours per day on social media. Facebook alone gets over 900 million independent visits per day! If you are not using Facebook to promote your business, you're missing potentially thousands of dollars in sales.
Now, I'm here to tell you that I understand that it's easy to get confused with the ever-evolving suite of features Facebook rolls out for business owners, entrepreneurs, and public figures. Staying up to date can be a real struggle!
Facebook is most valuable when you deliver ongoing content and value to your growing audience.
3 Tips for marketing your business on Facebook:
Tip 1.  Content, content, content
Content is king.  Not only will original content help position you as an expert in your field, but it will also enable people to find you more easily online. Every 'Like' is a potential customer, every customer a potential repeat customer. Hone in on what type of content gets the most engagement from your audience and focus on creating more.
Some content ideas include: showing pictures of your products, sharing stories or testimonials from clients, giving interesting information and facts about your industry, showing videos. Let your customers know about all the amazing benefits they can get by choosing your products or services (i.e. You get this, and you can expect these results when you visit us).
The most effective content speaks to the customer, letting them know your product or service is going to fix their problems or enhance their life in some way, maximizing lifetime value and revenue in your business.
Tip 2.  Don't be afraid of Facebook Live: Embrace it
The emergence of Facebook Live in late 2015 created a brand new way for businesses to speak to their audience. Are you using it?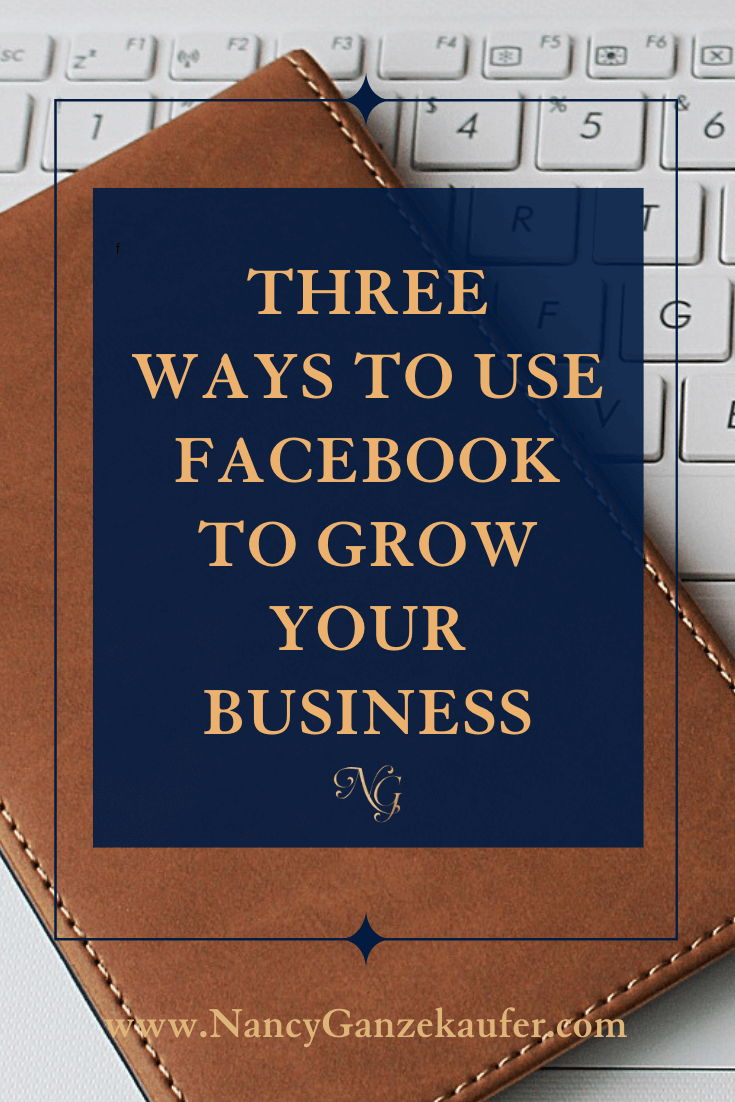 The power of Facebook Live comes in part due to Facebook's news feed algorithm. While Facebook already gives priority to video in the news feed, Live video ranks even higher! It shoots you straight to the top of your follower's feeds. Facebook live lets you create more personal relationships with your audience, increasing engagement through live feedback, and bringing your page from one-dimensional to three-dimensional.
So, go Live!
Tip 3.  Laser focus Facebook Ads at your target demographic
The secret to great Facebook advertising is getting the right offer in front of the right person at the right time. So utilizing Facebook Ads, if you get a post that works, you can keep it running and keep bringing in clients consistently so that your business grows!
However, it's so, so, so important to target your Ads at a SMALL audience at first, until you get data on who clicks on what and when. You don't want to outspend your Ad budget by throwing out the net too wide in the beginning. It's better to reach a couple of thousand very targeted people than ten thousand random people. Don't make the beginner's mistake of setting your target demographic too wide.
What are your experiences with marketing on Facebook? Do you have a Page for your Business? Do you ever spend money on Facebook Ads?
Overwhelmed growing your business and need help? You don't have to figure it out all alone anymore. Sign up for a business strategy call and I'll help you make decisions on the next steps for you and your business. 
Follow me on my Facebook Business page and hop into my private FB group the Interior Design Business Forum to get my daily inspiration, lessons, thoughts of the day, and let the community help you become an actionable entrepreneur!!