Are you the obstacle in your business? As an entrepreneur, I know you face many unique challenges. I know because I have faced them myself.
But I want to let you in on a little secret.  Often, the biggest hurdle an entrepreneur faces is the one they see when they look in the mirror. Let's take an honest inventory of your business practices and find out! 
Trying to Control Every Detail  
Your interior design business is your baby. I get that. It is hard to let go because you know that without you, your business would not exist.  
But what if running a business is not your strong point? If it were, you would not have chosen interior design. Your talent and the heart of your success lie in your creativity. And creativity requires a free and open mind.  
When you try to control every aspect of your business, you are the obstacle! You clutter your mind and stymy your creativity. Your energy is wasted in the wrong areas. And your business suffers when you cannot deliver the high-quality, unique designs your clients expect. 
An Obsession with Perfectionism
Perfectionism is destructive. Running a business is a learning process that can lead to mistakes. Mistakes happen!  
And when they do, you should use them as a learning experience. Accepting mistakes, learning from them, and moving on are important aspects of growing your design business.  
Being kinder to yourself and those around you creates a more productive and inclusive environment. And it also makes your world a more pleasant place – one in which creativity can thrive! 
Not Leveraging Automation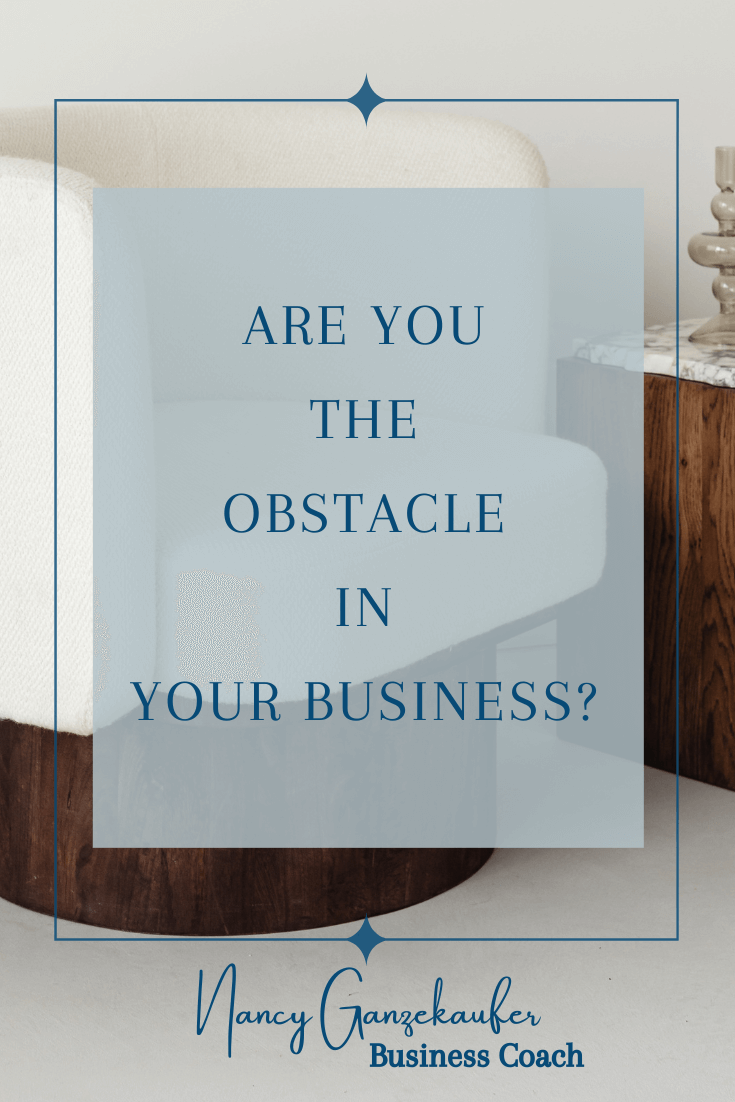 While keeping up with interior design trends is a given, chances are you are not keeping up with the latest business technology. However, business management programs and platforms automate the less romantic aspects of your interior design business.  
As a bonus, they help you with time management. And with the right platform, you become more efficient in managing the day-to-day tasks of running a business.  
There are often programs available for free. And many have surprisingly inexpensive upgrades! Through automation, you free up time, make your life easier, and improve your work/life balance. 
Not Delegating
If you are chained to an ever-growing task list, you are kept from DOING business because you are so busy RUNNING your business. Learning to delegate is one of the most difficult skills you will ever master. However, you can ease into it by hiring a freelancer or virtual assistant (VA).  
They take on the trainable, repetitive tasks of the business — whether you need them for one to two hours a week, or thirty-plus. The VA improves the efficiency of your business workflow, decreases your workload, and gives you a healthier work/life balance.  
Recognizing the obstacles that you present for your own business is the first step to making a change. Are you the obstacle? Using these strategic tips will help you effectively navigate through the process of making a change and mastering the art of delegation.  
* * * * * 
If you want to dip your toe into the freelance world but do not know where to begin, I have created a FREE guide to help you navigate these waters: Hiring a Virtual Assistant: How and What to Delegate. Check it out today to get out of your own way.
You can also set up a business strategy session with me or hop into my private FB group, the Interior Design Business Forum for industry learning, daily inspirations, and lessons.