How did you feel about 2021? And do you want a solid start to 2022? If you are not satisfied with your achievements from last year, now is a good time to ask yourself why.
As an interior designer, your style and creativity are often your strongest selling points. However, as the saying goes, knowledge is power! If you want a solid start to 2022, consider investing in your professional development to achieve your business goals.
Prioritize Professional Development
It takes genuine commitment to nurture your own development. We often end up stuck in a rut without even realizing it. From experience, I know that my clients often wake up one day with the realization they are not truly happy with the direction their business is heading (or the clients they are serving).
From time to time, we all ignore the signals that a change is needed. And it causes us to miss out on awesome opportunities for improvement. If you want a solid start to 2022, the first step is to make nurturing your development a priority.
Invest in YOU
When you make your professional development a high priority, you are investing in yourself and in the success of your business today… and tomorrow. Believe me, I know investing in yourself takes a leap of faith financially. Try embracing the mindset that you WILL get the ROI. Give yourself no choice but to succeed, and then take that leap!
If you have the budget already, great! But if not, put your trust in yourself that you will do what you must to ensure that you get your ROI. By entrusting yourself and finding the right coach, accountability partner, or a learning opportunity to help you get the results you desire, that leap of faith is WORTH IT. Trust me!
Identify Your Knowledge Gap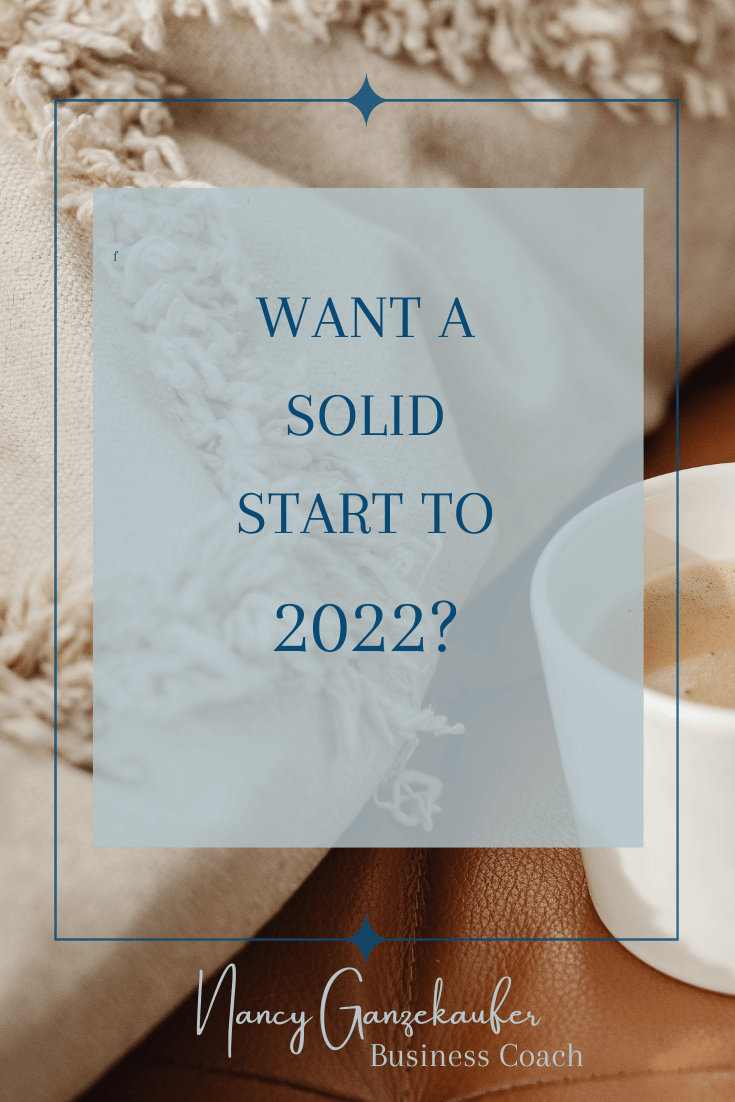 I get it… it can be hard to look at yourself with an objective eye. But I encourage you to do so with a constructively critical eye. This process will help you identify your knowledge gaps — especially those that will help you to best meet the needs of your clients — before you begin to pursue professional development.
The trick to any investment is to use it wisely and realize the best ROI. That means assessing where you could enhance your knowledge to strengthen your offering and unique value proposition. Remember, the goal is to enhance your bottom line by becoming better equipped to meet your clients' needs. And the best way to get a solid start to 2022 is through an investment in yourself!
Choose the Right Method
Once you identify your knowledge gaps, ask yourself how you learn best. Does a formal online course appeal to you? Or would you prefer to attend industry conferences where you can learn from keynote speakers and targeted workshops and interact with suppliers and experts? Perhaps you are an avid reader and would do best on your own. If you are looking for book ideas, check out this post with some of my favorite reading recommendations.
All of these learning methods are viable options! But keep in mind that they can fall short in delivering the results you want without the accountability component. One-on-one learning through mentorship or coaching not only provides structure, but also the element of accountability necessary to attain the greatest success. It is also cost-effective because you focus your investment on strengthening your value proposition.
Summary
If you want a solid start to 2022, prioritize your professional development, identify your knowledge gaps, and choose the right method for achieving success. Find a program, coach, or mentor to help you meet your professional goals. Regardless of which path you take on your professional development journey, success lies in the commitment to continuous learning. Seek out subscriptions offering ongoing learning opportunities with access to the information you need to stay on top of your game.
If you find it difficult to formulate a suitable plan for continuous learning, set up a strategy call and we can discuss how you can make 2022 more successful. And for more industry learning, daily inspirations, lessons, and thoughts, hop into my private FB group, the Interior Design Business Forum. Let this community help you become an actionable entrepreneur invested in growth and professional development!