I often tell my business coaching clients, "If you truly want to grow your business, join one charity, pick one industry organization, and show up on social media." Selecting the right professional organization is a great strategy for your business and joining the Interior Design Society (IDS) can be a game-changer!  
Being part of an industry organization offers designers many benefits. It provides you with access to continued education. And that can help build your credibility to exclusive promotional and business growth opportunities!  
But perhaps the biggest — and certainly, the most impactful — benefit is belonging to a network of like-minded people that encourages and inspires a true sense of community. The Interior Design Society (IDS) offers that, and so much more.
What is IDS?
The IDS is one of the largest design organizations in North America serving the residential interior design industry. Their members range from professional interior design experts and industry partners to recent grads, educators, and students. And all are genuinely interested in broadening their network, professional development, and continued education.  
This group is over 2,000 members strong and growing with over 20 local chapters nationwide from coast to coast. And there is even a virtual chapter for IDS members that don't live near a physical chapter. Being an IDS member offers you the incredible opportunity of starting your very own chapter wherever you live. During my last Facebook Live with Jenny Cano, IDS Executive Director, we might have even inspired a fellow designer in Canada to consider launching her own!
Benefits Beyond Networking
It is no surprise that I am a big believer in community. After all, my team and I have created one of our own, The Interior Design Business Forum. And it is driven by knowledge exchange, support, and collaboration. These attributes are amplified and multiplied within IDS.  
I personally joined the IDS powerhouse over 12 years ago. It was a no-brainer then and is even more so today. Here are a few reasons that joining IDS is a great idea.
Enhanced Industry Knowledge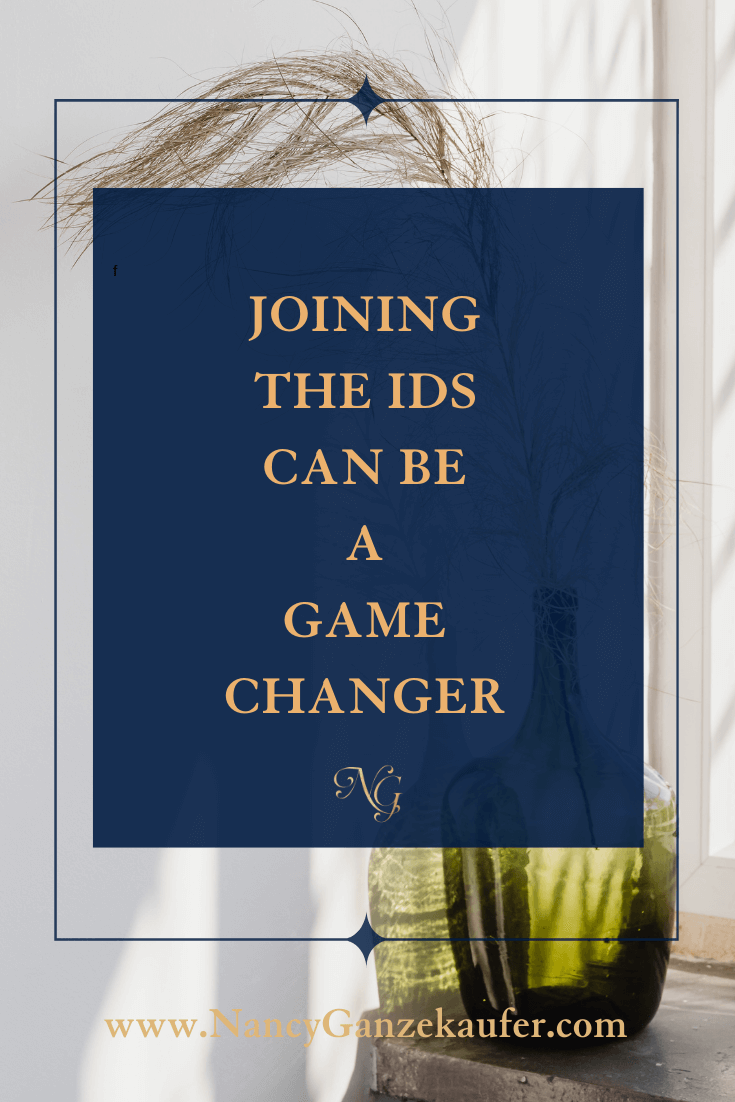 As proponents of personal and professional growth, IDS offers tremendous opportunities to help its members grow, succeed and scale. As a member, you often have monthly local chapter meetings where you can meet with manufacturers, attorneys, CPAs, business coaches, and other industry professionals – all eager to share valuable knowledge. That alone is worth becoming a member of IDS!  
Continuous Education
By joining IDS, residential designers and professionals gain numerous educational opportunities. And as a member, you can access a ton of online webinars and in-person CEUs (at a discounted rate) throughout the year. Plus, you can attend IDS conferences, seminars, and workshops for current industry news and the latest design trends. 
Recognition and Publishing Opportunities
Getting your design work noticed and published is essential, but can be incredibly difficult if you are not a media-pitching pro. IDS holds an annual Designer of the Year Awards Program where winning members get help with drafting pitches to the press from a national field editor. If you are early in your business journey, this is a huge benefit! 
The IDS List – Searchable Directory for the Public
One of the newest and most exciting and innovative initiatives implemented recently by IDS is The IDS List. Connecting designers to potential residential clients, the IDS List is a directory of designers that pairs interior professionals to prospective clients. It educates the public on the ins and outs of hiring an interior designer. And it gives exposure to designers with a stunning micro-site. Your micro-site features your work and snapshots from your Instagram handle. Now, that is a win-win situation! 
A Community that Feels Like Family

I LOVE being part of strong communities. To me, a great community is hard to find because there is more to it than education, resources, and partnerships. It also needs to have a heart! Who does not love communities that are warm, helpful, and friendly? When I first joined IDS, it was very clear to me that its members are more than just a number — you are family! And you can connect and collaborate with other designers and industry partners, but in a close-knit circle among friends. 
Summary
I have explored many professional industry organizations in my day. I know first-hand that finding a warm and generous community can be a game-changer for your business. If you are not part of a professional organization like IDS, I recommend that you consider joining one as a savvy business strategy. 
If you're overwhelmed and need help leveling up your business, sign up for a business strategy call. I will help you make decisions on the next steps for you and your business.   
Hop into my private FB group, the Interior Design Business Forum here to get my daily inspiration, lessons, thoughts of the day, and let the community help you become an actionable entrepreneur!